It's Coming Soon and the best way to stay updated is to attend as much Code Update training classes as you are to attend with our busy schedules.
DOPL INFORMATION
The State has adopted the following International & National Codes effective July 1, 2016
2014 National Electrical Code
2015 International Building Code, Including Appendix J
2015 International Plumbing Code
2015 International Mechanical Code
2015 International Residential Code
2015 International Fuel Gas Code
2015 International Fire Code
2015 International Energy Conservation Code
Inspectors who care
Building Community Pride
And Quality of Life with
Integrity and Excellence through
Impartial Administration of the Building Codes

Chapter Membership

2017 Online Membership Click Here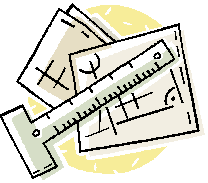 What We Do
The Beehive Chapter ICC is the state chapter of the International Code Council. The Chapter allows small communities, whose budgets may not allow for extensive training, to join forces with other jurisdictions to effectively plan and develop their community.